WELCOME SI-STAR – YOUR LEADERSHIP IS NEEDED IN THIS FEMININE CENTURY
 Are you a woman with longings, dreams and desires?
Do you feel the urge to make a difference – without sacrificing your health, lovelife or family?
Do you want more influence and success – on your own terms?
And do you want to be part of the rise of the divine feminine that the fate of the world depends on?
Then you have come to the right place in perfect time.
My name is Kirsten Stendevad and my mission is to develop illuminating leaders that can bring about a bright future for All.
Women are crucial to this shift because the world cannot  get into balance before we integrate our full feminine power.
We have a unique chance of changing history – our own and Humanity´s.
If you want to make the most of this era, please access my 10 part series on the feminine future, feminine leadership and leadership based on the feminine model.
This free gift can help you realize your visions – in the integrity with your feminine essence.
Plus you become part of an inspiring, healing, nutritious, uplifting and fruitful sisterhood.
The series is relevant whether you are a woman aspiring to become a goddess, a soulpreneur or a leader.
I hope you will accept my invitation so you can experience the invaluable satisfaction that can only be achieved by using your full self.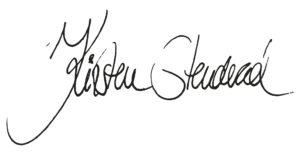 Visionary front runner, Mentor in feminine leadership,
Author of the Future is Feminine (on it´s way to become available in English)
Founder and SHE-EO Illumina International
SIGN UP FOR THE FEMININE FUTURE SERIES
AND GET FIT FOR THE FEMININE CENTURY
Join our global community today!
As soon as you are on the mailing list you will get access to the free mini series
AND be kept up to speed about good news for women of the new era.
"The future is feminine" is on the way to be released  in English
My 7th book, THE FUTURE IS FEMININE points to a crucial key for future growth, both for companies and for individuals of all genders: integrating the feminine power with the masculine and upgrading both to level 2.1.
The 7 dimensions of 21st century leadership that the book descrobes, make it possible for people and businesses to achieve more with less while solving the biggest challenges of our time, such as environmental issues, financial imbalances, stress, shortage of women in leadership, low productivity and declining competitiveness.
Look forward to reading it, whether you are a man, woman, employee or leader. Get on the mailinglist for a free sample if you want to create better results at home, at work and in the world. Sign up if you want to influence the future that is already happening.
Something essential in me was met. Click!
Sometimes you just know something is right. And something falls into place.
Read this book. And feel it yourself!
Something essentially in me was met. Click!
A redeeming feeling. And much made sense in new ways.
Kirsten Krogh, CEO Out-of-the-box

GRAB YOUR HISTORICAL CHANCE TO CREATE A BRIGHTER FUTURE FOR YOURSELF & OTHERS
Sign up for the free mini course and learn:
Why the future is feminine
What that means for you and your future
How to take fully advantage of times of crisis and turn them into a quantum leap, at home, at work and in the world
DO YOU DESIRE A FEMININE UPGRADE?
Then join women from all over the world at this international feminine leadership summit
designed to inspire you on all levels for all areas of your life.
PS: You will also get on the mailinglist for Illumina International Feminine Leadership Academy.
No spam – we treat your mailaddress like our own, and you can unsubscribe in one easy click.